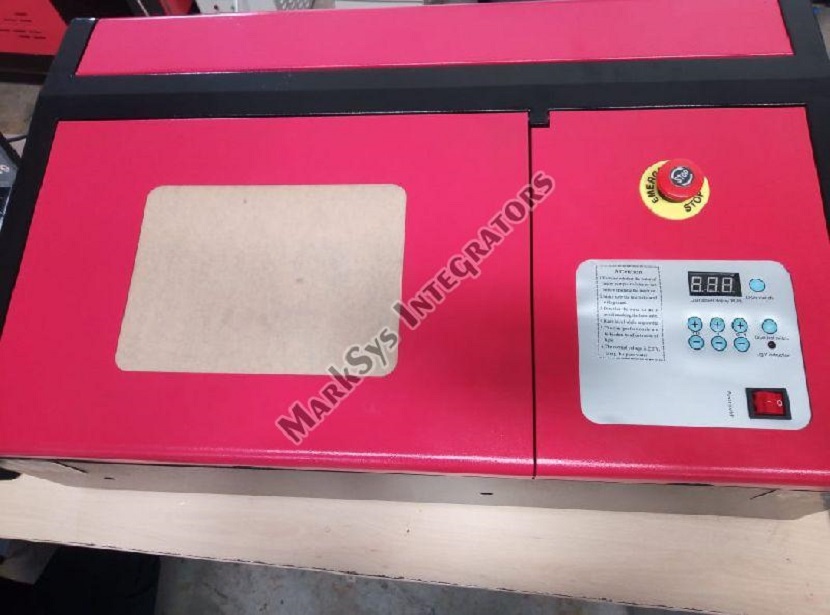 When it comes to the matter of highly effective and versatile solutions to a variety of industrial and commercial cutting activities, nothing can be more beneficial than a laser engraving and cutting machine. With the right laser cutting machine, different industrial and commercial organisations can fulfil their requirements for inscribing, cutting, or marking a variety of several materials, with a special technology that characteristically surpasses the competition.
For immense benefits and efficacy, laser engraving and cutting machine is used largely in different industries. Below, we've documented five of the key benefits related to utilising a laser engraver or cutting machine. Keep reading to discover how the versatility and accuracy given by effective laser technology can profit a business organisation. But before that, it's necessary to know what a laser engraving and cutting machine is and how it works.
Definition of Laser Engraving and Cutting Machine
As the name indicates, laser cutting devices develop structures and layouts by cutting different elements. A strong laser beam is the source of power that burns, melts or vaporises the substance. Basically, laser cutting is a fabrication procedure that utilises a narrow and pointed laser beam to cut and carve materials into customised designs, structures, and shapes as defined by a designer or a client.
The laser engraving and cutting machine doesn't require any contact with the material which is going to be cut. This thermal-based and non-contact fabrication process is excellent for various elements, including wood, paper, glass, metal, gemstone and plastic. This machine is also worthy of generating complicated portions without requiring a custom-designed device. Hence, laser engraving and cutting machine is used extensively in different industries.
The Work Procedure of Laser Cutter
The laser engraving and cutting machine utilises a high-power laser which is operated through optics and CNC or computer numerical control to operate the beam or element. Generally, the laser cutting procedure utilises a motion control strategy to attend a CNC or G-code of the structure that is to be cut onto the element. The pointed laser beam burns melt is blown away or vaporises by a spurt of gas to evacuate a top-quality surface finished end.
The laser beam is developed by the stimulation of lasing substances through lamps or electrical combustions inside a sealed carton. The lasing substance is overstated by being reproduced internally via a one-sided reflector until its power is enough for it to exit as a spurt of coherent monochromatic light. This light is concentrated at the task area by fibre optics or mirrors that operates the beam through a lens which strengthens it.
The laser cutting procedure requires beginning anywhere other than the verge of the material where a high-power pointed laser makes a hole in the element. It would take almost 5-15 seconds to burn through a 0.5-inch or 13mm thick stainless steel plate.
Categories of Laser Cutting Procedure
When it comes to the matter of categories of laser cutting procedures, this process can be categorised into three main procedures.
● The first method of laser cutting is the CO2 laser which is used for cutting, boring, and engraving purposes.
● Another notable laser cutting technique is neodymium (Nd) and neodymium yttrium-aluminium-garnet (Nd:YAG) which are similar in technique. The Nd technique is utilised for high power, low reproduction boring and Nd:YAG is utilised for extremely high-power boring and carving.
All categories of lasers can be utilised for welding procedures. CO2 lasers encompass the passing of a DC through a gas mixture. CO2 lasers sometimes use the newer method of radio frequency power (RF-excited) for different cutting and engraving purposes which become extremely popular these days. The RF method includes outer electrodes and thereby impedes difficulties associated with electrode attrition and scaling of the electrode element on optics and glassware that can arise with DC, which utilises an electrode inside the hole.
Another factor that can affect laser performance is the type of gas flow. Common variants of CO2 laser include fast axial flow, slow axial flow, transverse flow, and slab. Fast axial flow uses a mixture of carbon dioxide, helium and nitrogen circulated at a high velocity by a turbine or blower. Transverse flow lasers use a simple blower to circulate the gas mix at a lower velocity, while slab or diffusion resonators use a static gas field which requires no pressurisation or glassware.
Advantages of Laser Cutting Device
The reason why designers like a laser cutting device are nothing but the lengthy list of advantages it offers. The benefits of laser cutting machines are flexibility, accuracy, repeatability, velocity, cost-effectiveness, incredible quality, contactless cutting, diversity and automation probabilities. Below are some of the major benefits of the laser engraving and cutting machine which makes this device a worthy option for any contactless cutting. This device can be bought from any reputed laser engraving and cutting machine manufacturer.
Flexibility
The very first advantage of a laser cutting device is nothing but immense flexibility. A laser cutting device does not need an exchange of devices for each distinct cut. The same setup is appropriate for cutting a lot of various shapes within the same element density. Also, complicated cuts do not make any difficulties. For this reason, one device can be used for different cutting purposes which ultimately saves the cost of the cutting process.
Accuracy
Another considerable aspect of the laser engraving and cutting machine is nothing but accuracy. Precision is one of the fundamental advantages devices of laser cutting in comparison with the other thermal cutting procedures. This device can create smaller designs or shapes with the highest precision.
Repeatability
Another notable aspect of a laser cutting machine has its repeatability. The laser cutting procedure is a lot faster than conventional mechanical cutting techniques especially when it comes to the matter of more complicated cuts.
When correlating it with other thermal cutting techniques like flame or plasma cutting, laser cutting makes them behind in speed up to a certain density which is almost 10 mm. The sturdy and powerful feature of the laser cutting device makes it a worthy use for various cutting purposes.
Automation Probabilities
The best feature of the laser engraving and cutting machine is don't other than its automation possibilities. The job of cutting requires little manpower in conventional cutting methods. But contemporary laser cutting device is fully automated which eliminate the requirements for manual labour.
A skilled machine operator still plays a pivotal role in the final integrity of the product but the velocity of cutting and little requirement for manual labour result in lower prices in comparison with the other cutting methods.
So these are some of the major facts about the laser engraving and cutting machine which makes it a worthy use for any cutting purposes.